Professional Residential Carpet Cleaning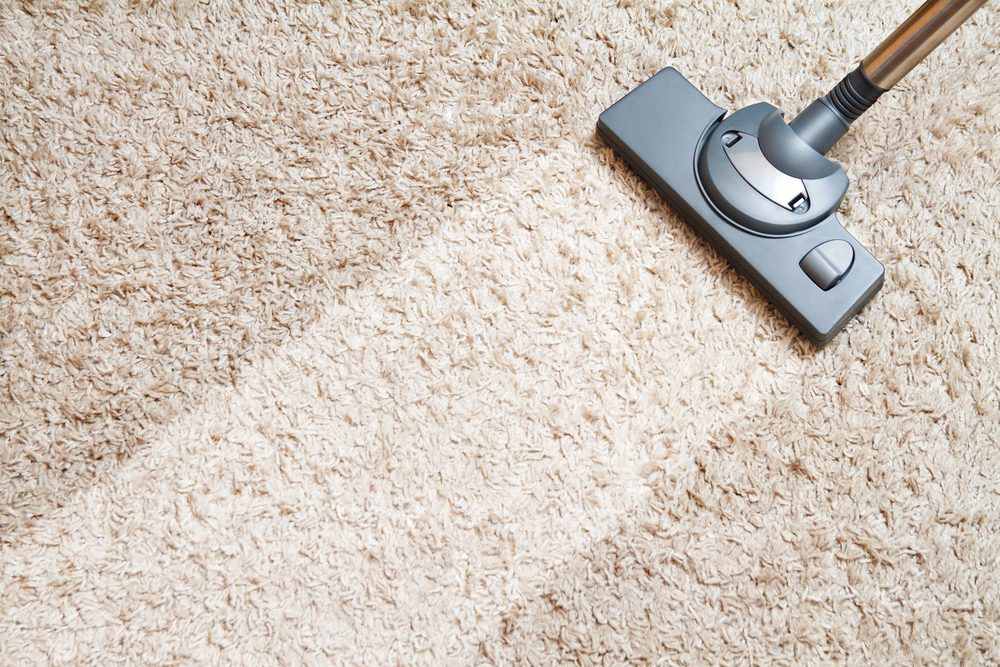 Part of taking pride in your home is making sure it's clean, but keeping up with all your chores in the hustle and bustle of daily life can be a real challenge. You only have so much time and energy to devote to a task like carpet cleaning, and even all your elbow grease plus an expensive, high-tech vacuum cleaner might not be enough to truly, thoroughly get that carpet fresh and clean. It might look presentable, but what dirt and grime might be lurking beneath the surface?
Sir Carpet finds that dirt and grime and gets rid of it. We're a well-respected residential carpet cleaning company in the Phoenix, AZ, metropolitan area, providing local residents with top-rated services for stain removal, pet odor removal, and much more. We offer affordable rates, first-class customer service, and our cleaning methods are second to none.
Call us today to schedule service. You'll be amazed at the effects of an immaculate carpet.
The Benefits of Hiring Professional Carpet Cleaners
Dirty or insufficiently cleaned rugs and carpets aren't just a cosmetic issue for a house, making rooms appear dingy or feel "a little off," due to the smell from pets, foot traffic or food ground into the carpet fibers.
Dirty carpets also can also cause health issues for residents of a home, triggering allergies with all the dust and dander that collects over time. Carpets trap bacteria and contribute to poor air quality, which can both create or exacerbate respiratory issues such as asthma — especially for young children.
Vacuuming a rug or dusting a room can help, to a point. Even residents who elect to give their carpets a steam cleaning might still be missing crucial dirt and bacteria. Only a thorough, deep professional carpet cleaning will really eliminate all the dust mites and sediments ground into your carpet.
Sir Carpet's top-rated, expert residential carpet cleaning services are allergens' — and pet odor's — worst enemy. When you hire our professional carpet cleaners for the removal of all the built-up grit and grime, and you experience the difference we can make in your indoor air quality, not to mention your quality of life, you'll never want to clean your carpet another way.
Why Choose Sir Carpet for Residential Carpet Cleaning?
We're top-rated, local professional carpet cleaners providing houses throughout the entire Phoenix, AZ, metropolitan area with the best services for deep carpet cleaning since 2011. Our service area includes the following communities in Maricopa County:
Avondale
Buckeye
Mesa
Chandler
Glendale
Gilbert
Peoria
Goodyear
Scottsdale
Surprise
Tempe
We go way beyond a basic steam cleaning to help residents of our local area rid their homes of pet odor, such as the smell from pet urine, and handle the toughest stain removal challenges. Some of the benefits of choosing our professional carpet cleaners for residential carpet cleaning include:
Honesty
Reliability
Exceptional customer service
The best carpet cleaning equipment in the industry
If you've worked hard to remove the smell from pet urine, to no avail, or you've struggled with pesky stain removal, you don't want just any old steam cleaning. You want professional carpet cleaners with a reputation for providing the best residential carpet cleaning services for homes throughout Maricopa County.
Our truck-mounted, hot water extraction method of residential carpet cleaning is sure to leave every fiber of your carpet looking, feeling and smelling like new. To prepare for our deep cleaning, we pre-spray your entire carpet with a neutral shampoo. Then, we use our truck-mounted equipment to rinse and extract all the dirt and debris, and we're done! All you need to do is limit traffic for the next 12 to 24 hours until the carpet dries completely.
Residential Carpet Cleaning in Maricopa County, AZ, and much more!
Residential carpet cleaning is just one of the many ways that our professional carpet cleaners serve residents of the Phoenix, AZ, metro area. Our experts can also help with:
Rug Cleaning
Pet Urine Stain Removal
Pet Odor Removal
Dye Removal
And more!
We also do commercial carpet cleaning throughout Maricopa County, providing local business owners with the same first-class customer service that has elevated our professional carpet cleaners to their top-rated, industry-leading status. Our reputation as the kings of carpet cleaning in and around Phoenix, AZ is well-earned. Call us today to schedule residential carpet cleaning services and see for yourself!